SEARCH, BOOK, TRAIN & PAY!
Search for trainers and experts in one place!

Book all types of training sessions – coaching on site IRL, digital live session via video streaming, advisory sessions or request feedback on pre-recorded training.
In Ridesum, the trainer sets up available time slots – you book the time that suits you best with a few clicks. 
Train digital via live video streaming or send a pre-recorded video to get written feedback!
One click payment. Easy, smooth and timesaving!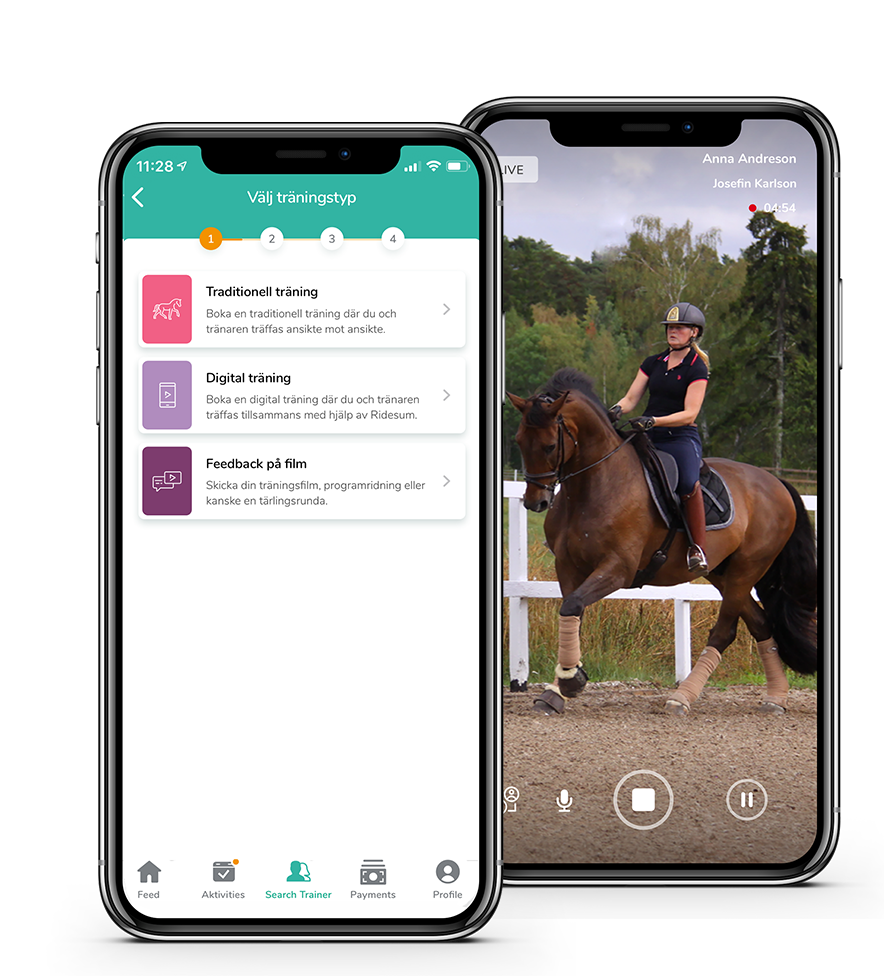 Johanna Häggman
The competitions are finally opening up, get ready with our packing lists! There's a lot to keep track of before and during your [...]
Johanna Häggman
Ridesum featured in App Store We are very proud of being featured as one of the selected apps in App Store! [...]
Johanna Häggman
New times - new ways! When Sweden was paralyzed by the pandemic and the EHV-1 virus was a fact, both riders and [...]
RIDESUM AROUND THE WORLD
You can actually find Ridesums users in more than 80 countries! It is amazing to see how trainers and riders are collaborating worldwide via Ridesum.
We want to help the equestrian community accelerating growth!
100.000+
100.000+
Searches in our trainer pool
80+
80+
Countries with Ridesum users
Contribute to healthier horses, people & environment
through smarter training & entrepreneurship for everyone.