What do you know about
eventing?
Are you an event rider or a horse nerd with a large bank of knowledge? Challenge yourself and try our quiz about eventing!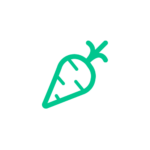 Do you want a
happy
and
healthy
horse?
Cardio is an important part of every horse's training, no matter if your horse is competing on a high level or not. Your four-legged best friend always deserves the best. Cardio training is the part of your horse's training where you enhance their endurance and improve their lung and heart capacity, which is essential if you want your horse to be sound and healthy. Just like for us humans, it is easier to perform well if you're in good shape, and with a high fitness level your horse will be less likely to get injured and more motivated to do its job.