Why Ridesum?
Save time & increase revenue
Work smart, don't spread yourself thin – consolidate!
Improve your efficiency and manage your business on one platform! Spend less time on administrative work and have more time and energy to focus on the things that generates revenue.
Monitor your business
All important information gathered in one place!
See your earnings, bookings, payments, and customers – keep track of how your business is doing and watch it progress over time!
More satisfied customers
Efficient communication & collaboration in one app!
Ridesum includes several features that creates added value for your customers, such as feedback on video and digital training via live streaming!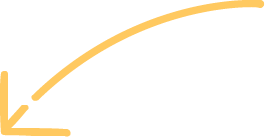 It only takes 5 minutes to get started

Download app
Create your trainer account
Enter your skills and you will be visible for riders.

Customize
Post your available time slots in the calendar.

Create attention!
Tell your customers that you can be booked in Ridesum.
TRAINER PREMIUM – The Complete
Pocket Office

!
Track your business performance!
The business dashboard gives you a quick overview over your bookings, customers, payments, and revenue. So, you can keep track of your business' performance and watch it progress over time!
Customer information
All your customers information is gathered in one place, easily accessible!
You can also see any feedback you have given and keep track of your students' progress!
Invoicing
Ridesum's invoice system allows you to send invoices that are automatically generated in the app. The rider will be notified when an invoice is ready and pay with one click.

No administration
No more missed invoices!
Receive payments directly in the app!
The one-click-payment improves your cash flow and optimizes your financial performance. You can see who has paid and send reminders to those that haven't. Get added control!
Receipts & accounting records!
Receipts are created and emailed automatically. Accounting records are summarized and compiled. No more insufficient documentation for bookkeeping!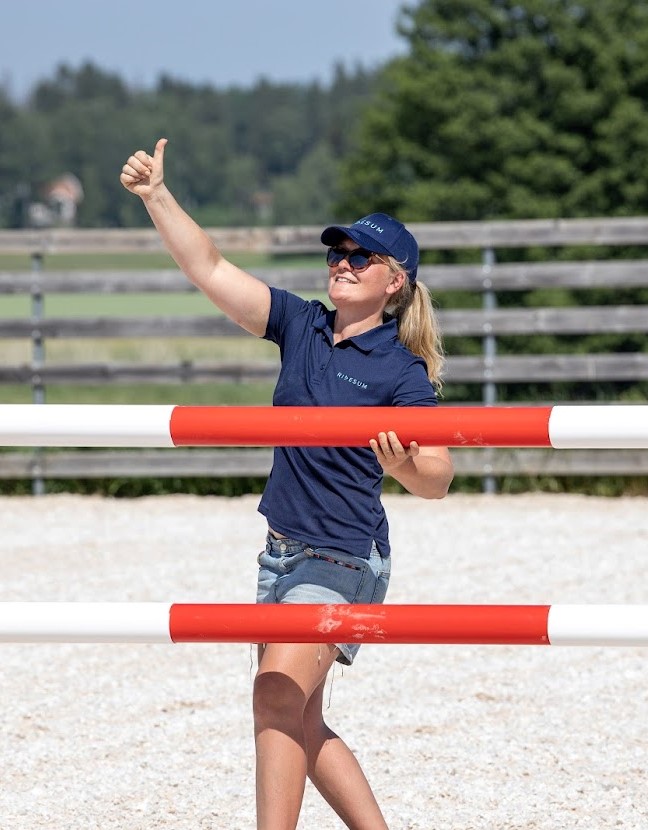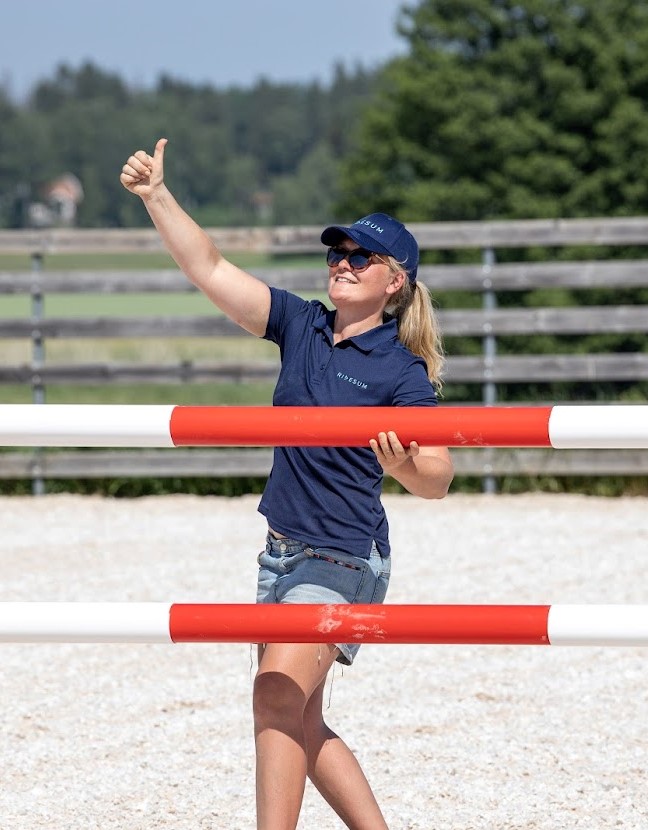 FAQ
How do I coach digitally?
Celie Gunnarsson
2023-05-30T14:24:12+00:00
Coach digitally via streaming or give voice feedback on film. Accept the booking request in the app before the training. At the time of training, you log into our web app ("For trainers" in the menu above) with a tablet/computer to see as well as possible. Select the current training and click on "Start". Please wear a headset when coaching. During the session, you can continuously write feedback in the box next to the streaming and send it to the rider afterwards. The rider receives the feedback when you send it. The feedback is not visible to anyone else.
How does it work?
Celie Gunnarsson
2023-05-30T14:26:32+00:00
Download Ridesum and create your profile for free! Then you are visible in our trainer and expert pool. In Ridesum, you post available times or send suggestions for times to your customers. You can offer your customers to be coached digitally via streaming or give voice feedback on film.
Increase your earnings – upgrade to premium! With Ridesum Pocket Office, you invoice smoothly and have a quick overview of customers, bookings & income. Get more control! See payment status & send reminder.
What does it cost?
Celie Gunnarsson
2023-05-30T14:24:38+00:00
Using Ridesum as a trainer is free. You download the app and register in our trainer and expert pool for free. You can also administer all kinds of bookings and coach digitally for free. If you want to get the maximum value out of Ridesum – upgrade to premium and get access to Pocket Office – for invoicing and overview of your business.
Alva Mardell
Q & A with the founder of AI Seat Analytics, Ilse Daly Trying out new things often feels both frightening and uncertain. [...]
Alva Mardell
Wednesday 18th October 19.00-20.30 CET "Perfect your seat!" with Alysen Starko-Bowes. Welcome to this free webinar with Ridesum hosted by Alysen Starko-Bowes! [...]
Alva Mardell
What do you know about horse feed? Are you a horse nerd with a large bank of knowledge or maybe you want to [...]