Riders: Test your internet connection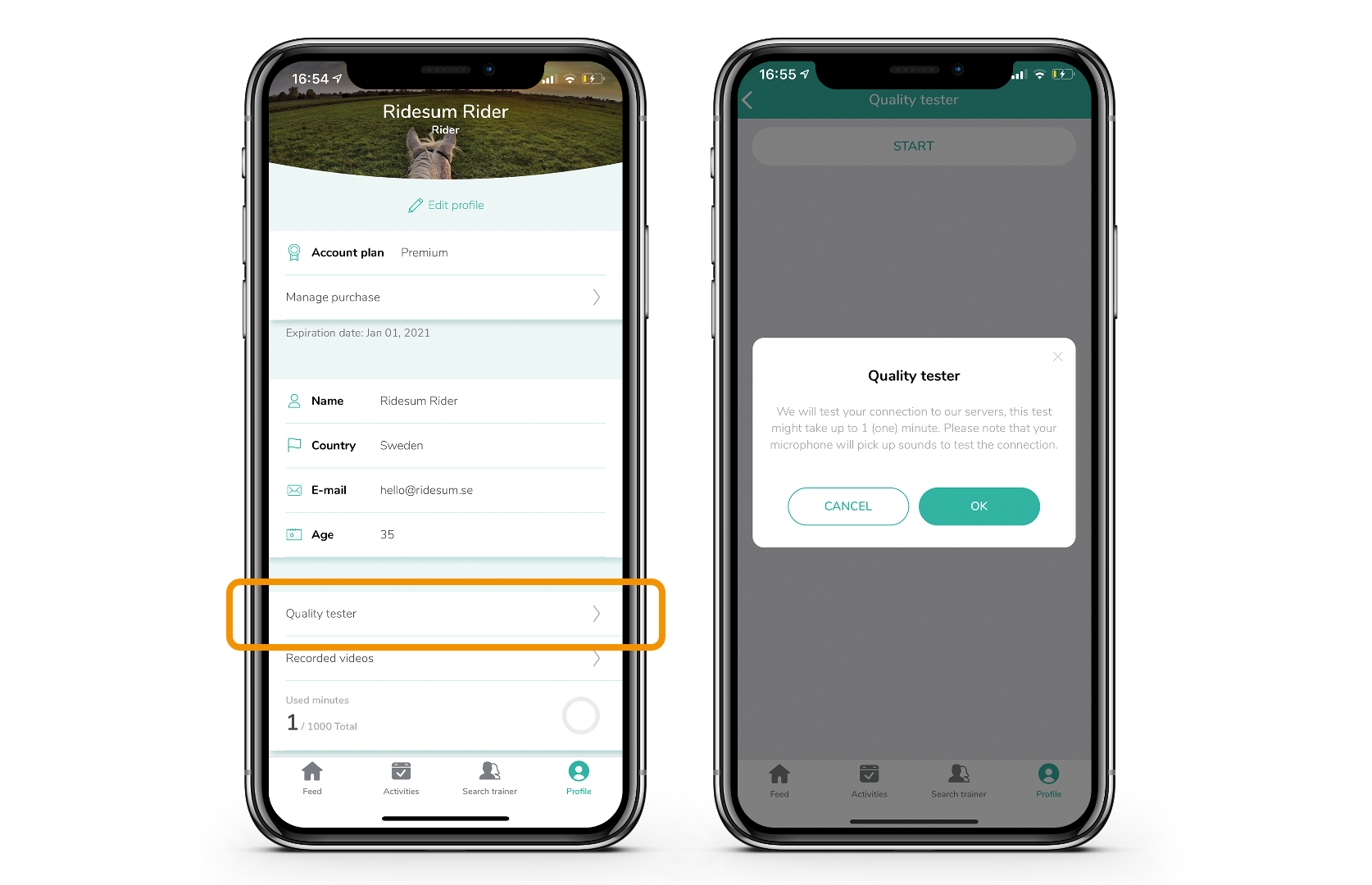 We now launch the new feature "Quality Tester" for all riders.
Under your profile you will find "Quality Tester" – a function that easily and quickly measures your internet speed and shows what quality you are expected to get on your video/audio.
To get a good experience with our digital training, we recommend that the results of your test show at least Medium for both video and audio quality.