Now we can spend more time on what earns us money
Terese Jons is an experienced equestrian and businesswoman from Dalarna in Sweden who runs the Bäckans Equestrian and Training Centre. By streamlining her business and improving efficiency, Terese has been able to make smarter use of her time and provide services that appeal to customers.
Terese, who has worked with horses all her life and competed in show jumping, started Bäckans Equestrian and Training Centre in 2003. Sarah Staffas O'Callaghan, whose experience includes working as a yard manager at a riding school, joined her ten years later. Today the company offers breeding, training and livery services.
"We have managed to find a good balance by cutting back on the things that don't earn us money or take up too much energy," explain Terese and Sarah.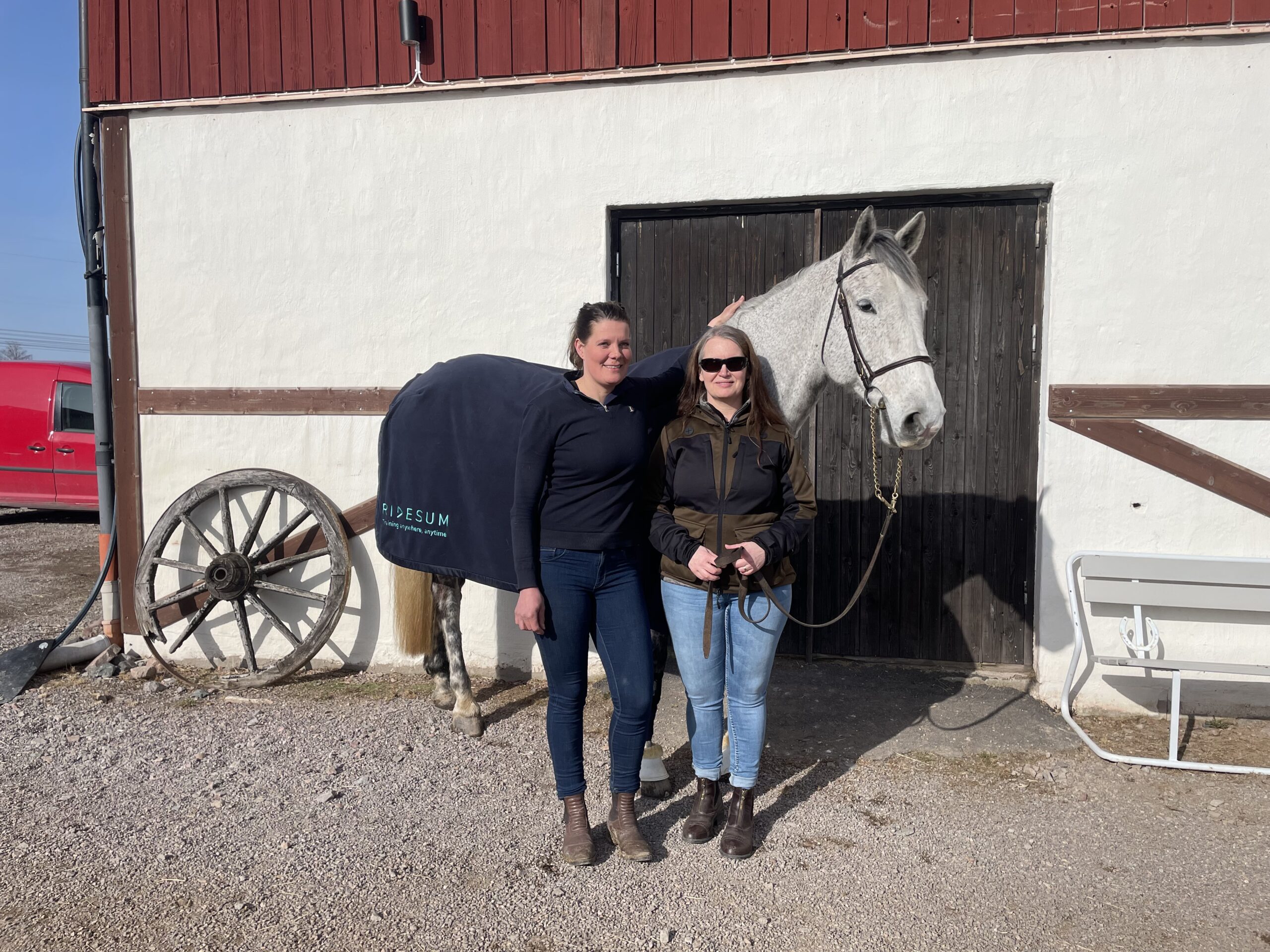 Saving 10 hours a month with smart invoicing
Terese gives jumping lessons two days a week to a total of around 40 students. A year ago, Bäckans Equestrian and Training Centre began using the Ridesum booking system and the Pocket Office app. Students book and pay in advance for one term at a time, which is easier than having to constantly book individual lessons. It also provides greater financial security, because Terese knows exactly how much money is coming in. Previously, invoicing was a recurring headache.
"Although we had an invoicing system before we began using Pocket Office, it took a huge amount of time. I shudder just thinking about it. It didn't have any information about riders, dates or the status of payments. And it was easy to miss payments," says Terese.
"Now it's so much simpler," says Sarah, who took over the administration of the centre. "Invoicing is so easy with Pocket Office. We invoice for lessons, livery and products and Pocket Office makes it simple to include different VAT rates in the same invoice. We can easily see the status of payments and the system reminds us about people who haven't yet paid which is a big advantage. Compared to how we did things before, we are saving at least 10 hours every month by invoicing with Pocket Office."
Partners make work easier
Terese is passionate about breeding, especially Swedish warmbloods for show jumping. She has carefully chosen the mares that will remain on the farm for breeding and she has found a partner to take care of backing the young horses. This minimises the risk of Terese being injured. It is important that she stays healthy to run the business.
However, earnings from the sale of horses can fluctuate significantly and therefore it does not offer a secure financial foundation. Providing livery services creates a sound basis for Bäckans Equestrian and Training Centre in the form of a steady income. The centre offers a high-quality service and clients can also purchase additional services from another partner who works on the yard, which frees up Terese's time. Over the years, they have chosen to cut down on the number of liveries in order to reduce the wear and tear on the centre, which otherwise would easily become a major expense. In the past, Terese also gave riding lessons to students with disabilities, but this part of the business is now run by the same partner who offers additional services for the liveries. This allows the business to remain on the farm without it taking up Terese's time.
Clear roles and responsibilities
Terese and Sarah have clear roles and responsibilities, which makes their day-to-day work easier. Sarah, who has a severe visual impairment and is nearly blind, is not responsible for any hands-on tasks, such as yard work and horse care. Instead, she focuses on the organisational and administrative side, which includes scheduling, providing information for students, meetings and invoicing. Terese takes care of the practical aspects, such as running the yard, riding, teaching and competitions.
Terese and Sarah's advice to other yard owners who want to work smarter is short and sweet;
"Why not try it? You have nothing to lose! Everything becomes easier when you make your business more efficient and you can put more energy into the areas of the business that interest you most. It's a win-win situation."