Ridesum welcomes professional rider Alexander Zetterman to the team of trainers!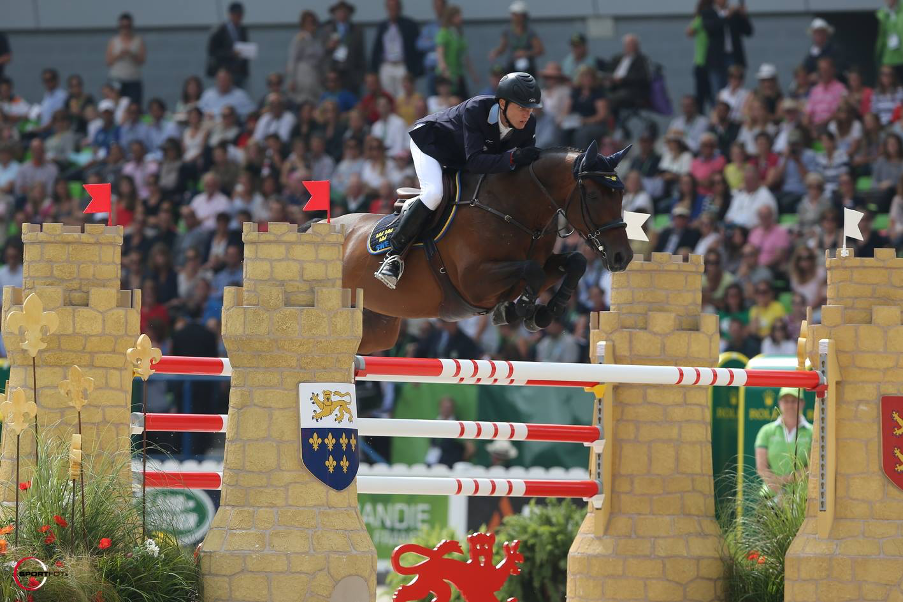 Alexander Zetterman and Cafino – World Equestrian Games 2014 in Normandy. Source: Alexander's Facebook Page. 
Alexander is a well-recognized professional showjumper from Sweden who is currently based in Chamant, France. With an impressive list of accomplishments such as being priced Swedish Champion seven (!) times and competing in numerous Nations Cup competitions and in the European and World Championships, Alex has made a strong name of himself in the jumping career.
Over the years Alex has combined his competitive career with offering training and clinics for students as he loves to inspire other riders. So, we are very pleased to announce that he has joined Ridesum and is now available for training through our app!
Get to know Alex more by reading our interview below, where he shares interesting facts, inspiring advice and shares why he would recommend Ridesum to any trainer today!
Ridesum: How did you get into horseback riding in the first place? 
Alexander Zetterman: It is very simple; I grew up in a horse family!
R:   What is your biggest success of your riding career so far? 
A:   Winning the Falsterbo Grand Prix in 2014
R:   Your all-time best horse?
A:   Cafino
R:   Why have you chosen this discipline?
A:   I have never tried anything else besides jumping.
R:   What is the biggest lesson you have ever been taught?
A:   Never question yourself – Instead, ask yourself quality questions.
R:   Who inspires you and why? 
A:   Eric Navet – because of his attention to detail. His horsemanship is a reflection of his personality.
R:    What is your biggest dream?
A:    To win the Olympic Games!
R:     Who has had the biggest influence on you through your equestrian career?
A:     My father, Royne Zetterman.
R:      Why did you decide to become a trainer?
A:     I want to share what I have learned and inspire other riders.
R:     How do you combine your showjumping career and holding lessons for your students?
A:      I usually hold some clinics during summer, fall and winter break.
R:     What is the biggest challenge with running a professional training business?
A:     Getting riders to gather for a training session at the same place and time.
R:      Since you are a Ridesum trainer, what convinced you to start using Ridesum?
A:       Ridesum makes it a lot easier and more convenient to help and reach more people, compared to when I for example am trying to organize clinics by myself.
R:     What are the 3 biggest benefits with Ridesum?
A:     More personalized training and it's time and cost efficient!
R:     Would you recommend using Ridesum to other trainers? If yes, then why?
A:     Absolutely, it is the future of training!
R:      And lastly, do you have any tips for the aspiring equestrians?
A:      Keep looking for improvement and ask how it can be done better!
R:      Thank you so much for sharing!
Check out Alexander's profile on the Ridesum app and book your training session today!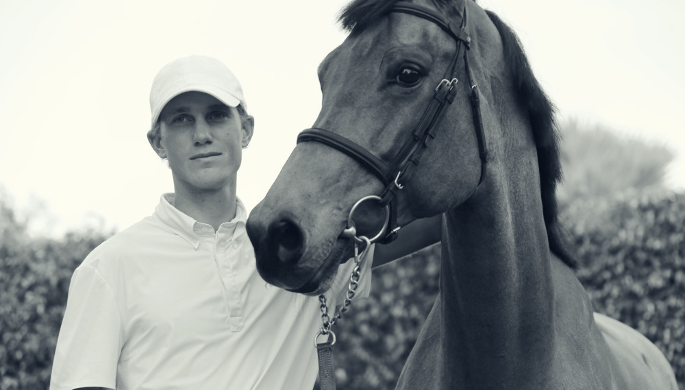 Source: www.alexanderzetterman.com