What do you know about
hooves and shoes?
We all know that good hooves are important for the well-being of our beloved horses.
But how much do you really know? Test your knowledge in our quiz!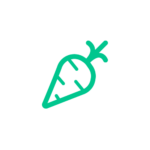 Train digitally

with your horse through Ridesum
Are you a rider, looking to enhance your performance in the saddle? Then Ridesum is the right app for you! Find your trainer in the worlds largest trainer pool, consisting of 2000 trainer and expert. Connect with your trainer either by booking a digital training session, get feedback on videos or simply use the booking system to bok a traditional face-to-face session.
Do like 30 000 others from 90 different countries, no matter if you're an experienced rider or a beginner, level up with Ridesum.